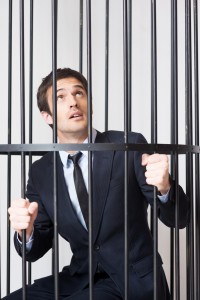 When a person has been falsely accused of a crime, it is stressful – even insulting – to defend themselves against the charges. In a perfect world, innocence would be recognized immediately and there would never be a need for these cases to go to court. The truth is, many gray areas exist in the legal system and false accusations can destroy lives regardless of actual guilt. Any and all allegations need to be taken seriously to properly protect yourself in a court of law.
What to Do/What Not to Do
When falsely accused of a crime, there are some very important steps which must be taken as quickly as possible to obtain the best results. First and foremost, call an attorney. Quality legal representation is crucial to the outcome of your case. Some offices, like that of Phoenix, Arizona criminal lawyer Josh Blumenreich, offer free initial consultations to ensure your comfort and lay out a plan of action. Once you have selected an attorney, follow the remaining steps to begin building your defense:
Gather physical evidence

Locate related documents

Letters/emails

Financial statements

Phone records

GPS records

Make a list of evidence you were unable to obtain

Make a list of potential witnesses

Insist on

search warrants

and proper documentation
DO NOT:
Destroy evidence
Attempt to talk to the victim or witnesses
Talk to law enforcement without an attorney present
Voluntarily submit to any testing (like DNA tests) without consulting your attorney
Once the evidence is gathered, allow your attorney to evaluate the situation and advise you on the best course of action to obtain the most desirable outcome. Even if the allegations against you are false, it might still be in your best interest to accept a plea offer. These are generally considered if someone committed a minor criminal infraction, but did not commit a felony. Weigh your options carefully and work together with your legal counsel to decide on the best course of action.
The Case is Over… What Now?
If you have been accused of a crime and charges were dropped (or you were exonerated), it is possible to raise a defamation case against your accuser. The court does differentiate between libel and slander cases, so it is important to recognize the difference between the two. Libel involves written or published statements against a person, whereas slander involves spoken statements made to a third party (someone other than yourself). Defamation cases frequently result in financial compensation for money lost as a result of unemployment due to the original allegations as well as compensation for embarrassment, mental anguish or humiliation.
If the original case was effective and you served jail time for a crime which was not committed, it is also possible to pursue a case of malicious prosecution. These cases are significantly more difficult to pursue, however, as an attorney must prove there was an improper motive behind the original court proceedings and not just a lack of evidence. If a great deal of time has passed since the original court case, this type of trial might be more difficult to pursue.
The best course of action when facing false allegations is always to consult with a knowledgeable criminal defense lawyer. Follow your attorney's advice exactly and maintain silence on all court proceedings outside of your attorney's office. Confidentiality is frequently enforced in sensitive cases. To begin the process toward clearing your name, call the Arizona criminal attorney with the best reputation for achieving results: The Blumenreich Law Firm.