Phoenix, Arizona DUI Laws and Penalties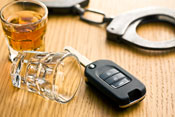 Driving under the influence, commonly known as a DUI, is one of the most aggressively prosecuted crimes throughout the state of Arizona. Given that there are so many complex and strict laws related to DUIs, a skilled Phoenix criminal lawyer is essential. The car accident lawyers and personal injury attorneys at Blumenreich Law Firm are committed to being the advocates you need during these trying times and offer FREE consultations.
No matter the nature of your DUI charge, you will need a skilled trial attorney to fight for you. Typically, a person suspected of driving under the influence will be tested using various methods, such as a urine sample, saliva sample, hair follicle sample, breath test, or blood test. Here are the penalties for a DUI in Arizona:
1st Offense: Base fine of $250, license suspension between 90-360 days, a minimum of 24 hours in jail
2nd Offense: Base fine of $500, license suspension for one year, a minimum of 30 days in jail
3rd Offense: Base fine of $750, license suspension for one year, a minimum of four months in jail
Vehicle operators who are caught driving under the influence in Phoenix are subject to strict DUI penalties relative to the particular circumstances of their driving offense, as well as their BAC (Blood Alcohol Concentration) level:
For drivers 21 years old and up, their BAC level must not exceed .08%
For drivers under 21 years old, their BAC level must not exceed .00%
For commercial vehicle operators, their BAC level must not exceed .04%
An Extreme DUI means that a driver's BAC level has exceeded 0.150%
A Super Extreme DUI means that a driver's BAC level has exceeded 0.200%
Click here to learn more about Arizona DUI penalties.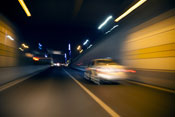 If you have been charged with a DUI, Extreme DUI or Super Extreme DUI in Mesa, Tempe, Scottsdale, or Phoenix, the Arizona criminal lawyers at The Blumenreich Law Firm can help. There are many checkpoints and traffic stops in Phoenix that result in DUI charges, and we have the experience needed to successfully navigate the legal system and defend your rights. Our criminal attorneys are standing by waiting for your call.
From head and brain wounds to spinal cord injuries and other painful and long-lasting physical and emotional injuries, a DUI can mean devastating and life-altering consequences for you and your family. In these extremely stressful situations, you need dependable and trustworthy legal aid. Josh Blumenreich and his hardworking legal team at The Blumenreich Law Firm will take the time to investigate your case in meticulous detail. In the aftermath of an arrest for DUI, regardless of if this is your first offense or if you have had past DUI convictions, we will passionately fight to get you the best possible outcome.
If you have been charged with a DUI in Phoenix, you need the best AZ-based criminal lawyers available. We have experience helping victims of car, motorcycle, truck, boat, and bus accidents, and we also specialize in assisting with drug and narcotic offenses, domestic violence cases, theft and property crimes, and sex offenses. Please contact us online or call 602-252-2570 today if you are faced with a DUI charge and we will begin examining your case and preparing your defense strategy right away. A former Maricopa Deputy County Attorney, Josh Blumenreich is adept at handling many different kinds of criminal law cases.