Phoenix, Arizona DUI Court Process
What Happens After a DUI Arrest?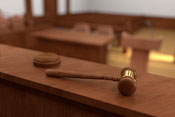 For Phoenix residents charged with a DUI, employing a knowledgeable Arizona DUI criminal defense lawyer is an essential first step to effectively fighting your case. When you face drunk driving charges, preparing to enter a criminal court for the first time can be an intimidating and stressful experience. This is especially true if you have absolutely no idea what will happen, or you are unfamiliar with how the court will handle your case.
Like other criminal charges, the DUI court process is governed by the Arizona Rules of Criminal Procedure. It is well-known that driving under the influence is one of the most aggressively prosecuted crimes in the state. Each court will slightly differ in how they go about things, and it is the job of your Phoenix DUI criminal attorney to support you while at the same time fighting to get all charges related to your case successfully dropped.
Retaining a Phoenix DUI Defense Attorney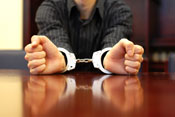 During each stage of the DUI process, you are innocent until proven guilty and must remember that you have the right to remain silent. When your day in court arrives, you will appear before a judge to hear a formal reading of your charge, where the judge will request your plea: guilty, not guilty or no contest. It is up to your lawyer to inform you of the options available before you enter your plea. For example, accepting a plea bargain may be a good idea for you. On the other hand, it is often worthwhile in other instances to plead not guilty and instead go to trial. Your attorney will help you determine the right path to minimize the charges and make sure your rights aren't violated in the process.
If you do not understand your rights, or you are having trouble trying to navigate the complex criminal DUI court process, you will need the help of a reliable and trustworthy legal team. Phoenix criminal defense attorney Josh Blumenreich and the hardworking legal team at The Blumenreich Law Firm will study your case and fight for your rights in court.
If you have been charged with a DUI, please call 602-252-2570 or contact us online today for legal advice about the Phoenix DUI court process. We offer free consultations and will do whatever we can to help you get through this..