Sex Offenses Attorney Phoenix, AZ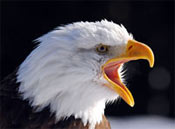 Have you or has someone close to you been accused of a sex-related crime in the Phoenix Arizona metropolitan area? It's hard to imagine a more serious crime, or a conviction with more serious collateral consequences that could follow you and cast a pall over the rest of your life. The crimes that fall under the sex offense category demand a vigorous defense, and Josh Blumenreich and The Blumenreich Law Firm are ready to provide it.
Definitions of sex offenses vary by state, with sex offenses in Arizona including the following crimes:
Molestation
Indecent exposure
Public sexual indecency
Sexual conduct with a minor
Sexual abuse
Sexual assault
Rape
Child pornography
The Blumenreich Law Firm represents those accused of any of the above sex crimes, with Attorney Josh Blumenreich putting his knowledge and experience of sex offenses in the Phoenix, Arizona region to work in defense of your rights. When the stakes couldn't be more serious and you stand accused, you deserve an attorney of the skill and reputation of Josh Blumenreich. Consult with him today to learn about applicable state and local laws and how they apply to your case.