Theft & Property Crimes Attorney in Phoenix, Arizona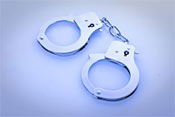 In Arizona, theft is defined in many different ways. Title 13 of the Arizona Revised Statutes enumerates the different definitions. One example is the controlling of property of another with the intent to deprive the other person of such property without lawful authority. Another is simply converting for an unauthorized term or use, property services of another entrusted to the defendant or placed in the defendant's possession for a limited, authorized term of use.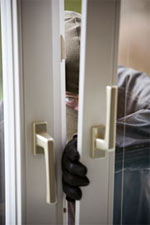 An important ingredient in determining the severity of the theft or property crime is the value of the property itself, With such a wide range of crimes constituting theft, it pays to have an attorney well-versed in the law yet astute enough to recognize and respond to the individual nature of your case. In Phoenix, Arizona that attorney is Josh Blumenreich of The Blumenreich Law Firm.
With an average of 170,000 reports of larceny/theft and some 50,000 cases of burglary on the books, theft and property crime are common in Arizona. What isn't common or equal in most cases is the quality of legal counsel you'll find to defend yourself against charges of:
Burglary
Property theft
Robbery
Embezzlement
Receiving stolen goods
Forgery
Fraud
Obtaining property under false pretenses
Attorney Josh Blumenreich is a passionate and experienced advocate, and the right choice to defend you against charges of theft. Theft convictions, be they on misdemeanor or felony charges, carry with them serious and in some cases life altering repercussions. In such circumstances, your rights are all you have and must be protected at all costs. The Blumenreich Law Firm will do that and more, cultivating a defense that addresses the uniqueness of your circumstances with the goal of seeking the best possible outcome.
Gain insight into the charges levied against you while nurturing the beginnings of a vigorous defense by consulting with The Blumenreich Law Firm today.