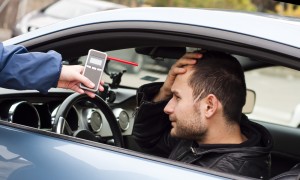 Arizona is known for some of the most stringent DUI and traffic laws in the country. As such, Arizona criminal attorneys have had to develop aggressive techniques to fight for our clients and receive the best outcomes possible in a court of law. Legal action is an effective method of protecting yourself after receiving a DUI citation in Phoenix and the right lawyers are frequently able to get cases reduced or dismissed altogether. The only way to ever guarantee a favorable outcome, however, is to simply not be cited in the first place. Avoid a DUI with these helpful tips to plan a night you and your friends will remember forever – for all the right reasons.
Free Rides
Free rides are available if you know where to look. For example, Discount Cab's "Free Ride Back" program allows anyone calling from a bar or restaurant to book a ride home and receive a free ride back to their car the next morning (this offer is not valid when hailing a cab from the street). This is a great option to use when a calm evening takes an unexpected turn and you are unable to plan far enough ahead to get a driver. Use this option sparingly, as redemption codes provided by Discount Cab may only be used twice per month.
Designated Driver Services
While friends might be the first thing that pop into mind when people think of designated drivers, no one really wants to be "that person" who is stuck with the glass of water in the corner while their friends dance and sip on cocktails. Invite all your friends to the party and outsource the designated driving responsibilities by planning ahead.
BeMyDD.com is an innovative brand that offers three different services: a personal driver (billed hourly), pickup service for those who are already out and about, or event services for groups who plan to go out for a night on the town. If your group is planning a larger soiree, logistics coordinators are also available for hire.
StearClear offers the convenience of a mobile app to connect with a driver nearby and get both you and your car home safely. One-way or hourly services are available and must be booked in advance for the best availability and pricing options.
Hiring a designated driver is more than a great way to impress your friends: it's the responsible thing to do if you already have plans to go out on the town.
Public Transportation
Bus routes generally begin service around 5:30am and can make their final stops as late as 10:30pm. The Valley Metro Rail, on the other hand, runs anywhere from 4:40am to well after midnight in some areas and costs as little as $2 for a ride (all-day passes are $4). Consult the local transportation schedules to plan your evening in advance and invite some friends to make the ride both enjoyable and safe.
While other options do exist for those seeking a safe way home after a night out, these are the most reliable choices. While technically it is legal to operate a bicycle (without a motor) after consuming alcohol, riding home on busy streets while inebriated is just as dangerous as operating any other moving vehicle in traffic.
If you are pulled over for DUI, remember the state of Arizona is one of the few that does permit individuals to seek legal counsel before taking a chemical test. Take advantage of your rights and utilize the free initial consultation offered by Phoenix, Arizona's premiere criminal defense lawyer. Most importantly: utilize the cost-effective resources in this article to avoid future penalties or potential injuries to yourself and others. Safety is everyone's responsibility.