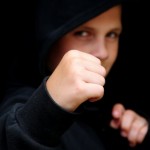 If you have been accused of cyberbullying or harassment but feel that you didn't actually partake in these acts, what should you do? Like most people, your first thought may be to find an experienced criminal lawyer that will hear you out and represent you in the best way possible. However, to genuinely understand the consequences of being accused of harassment and/or cyberbullying, you have to firstly understand the definition of these terms.
As times have changed, so too have the definitions of what it means to harass or cyberbully another individual. The legal definition of harassment is the continuous act of hostile, aggressive and unwanted behavior by an individual party or group of individuals. These acts include but are not limited to threats and demands that cause the victim to feel afraid and/or experience mental anguish. (It should be noted that mental anguish is legally defined as having feelings of distress, anxiety, depression, and/or grief.) Anytime you call, send text messages, instant messages, emails or, through some other technological platform, write or post something either directly or indirectly to someone that causes them to feel terrified, anxious, or experience mental anguish, it is considered cyberbullying and/or cyberstalking.
Many confuse harassment with the freedom of speech and, although the two are different, there is a very fine line between them. People have the right to show a verbal, written or public dislike for an individual or group of individuals through the freedom of speech, but harassment concerns an individual or group who makes repeated actions against a group or individual. This very fine line may be crossed, whether intentionally or unintentionally, when that verbal, written, or public display of dislike causes mental anguish to the victim in question.
If you have unintentionally or indirectly participated in any of the above acts, there are steps that you need to take in order to best protect yourself and your image.
• Do not contact the victim or anyone else involved in the case
• Consult a lawyer as soon as possible, as these types of accusations are deemed criminal acts
If you or someone you know has been accused or is currently under investigation for harassment, cyberbullying or intimidation, it is essential that you hire an experienced criminal defense attorney as soon as possible. Please contact Josh Blumenreich of The Blumenreich Law Firm today for your free initial consultation.