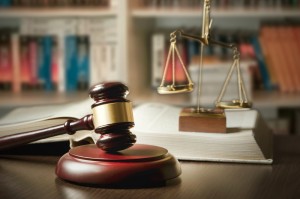 Facing your day in court can be stressful and even frightening, especially if it is your first time and you have no idea what to expect. That is why the Phoenix criminal defense lawyers at the Blumenreich Law Firm have prepared a simple guide to preparing for your day in court. The best way to make sure everything runs smoothly is to be well prepared ahead of time, get yourself organized, and know what to expect about the court's system and Arizona laws. After all, the more you know, the better you can prepare yourself both mentally and physically for what may happen in court.
How to Prepare for Court
The first thing you can do to help make the courtroom a little less intimidating is to visit it beforehand. This will provide you with some awareness of the setting, which can help give you a sense of comfort. By becoming familiar with the courtroom before your court date, you may be able to avoid getting too nervous when the day comes.
One of the most important things to do when preparing for your court date is to make sure all your forms have been completed with clerk. This means tax forms, paystubs, financial declarations, and any other paperwork that the court may require. This will help you express both cooperation and organization in the eyes of the court, which can only help your case.
Dressing appropriately can also go a long way in helping your case. You want to present yourself well and show that you are taking the proceedings seriously, which will help others take you seriously in turn. It is highly recommended to come to court dressed in professional attire, which means a blazer, slacks, ties, suits, or dresses.
Although family and close friends may be required to sit separately, our Phoenix defense attorneys recommend having them present. Having such a strong support group with you before, during and after the court session can be a big help in settling anxiety.
It may sound obvious, but it bears mentioning that you should show up to your court date on time. In fact, you should clear your day of any other commitments and arrive at least 30 minutes early. The court session may run longer than expected, so don't make any plans for later that day. It's going to hurt your appearance considerably if you are late to court.
Much like going to a movie theater, turn your phone off or at least silence it before you go into the courtroom. Unlike a movie theater, however, proper etiquette dictates that you dispose of any food or gum, as well. Remember to stand when the judge enters and use last names and proper manners when speaking and addressing other people.
Lastly, have faith in your defense attorney and show up to court with confidence. Our lawyers have years of experience in criminal defense cases, so you rest assured that we have done our work well and the odds are in your favor, so hold yourself with a sense of assurance and assertiveness. Be confident and have faith.
The Phoenix criminal defense lawyers at Blumenreich are well aware that preparing for court is a stressful time for anyone. We believe in fighting for your rights and putting up an aggressive defense for your case, and part of that is preparing you for your day in court. If you need legal representation, don't hesitate to reach out to the expert defense attorneys at the Blumenreich Law Firm.