Arizona defense attorney Josh Blumenreich and The Blumenreich Law Firm understand the pressures of preparing for a court date. In order to ensure that things run smoothly, however, we have compiled a strategic list of specific ways in which you can organize yourself. The more knowledgeable you become about the court's system, the more you know what to expect and determine how to get ready – both mentally and physically.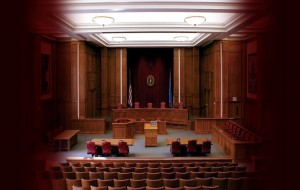 Visit the courtroom – Acquaint yourself with the courtroom beforehand to add a sense of familiarity, potentially to prevent the escalation of nerves. Become aware of the setting to create a feeling of comfort. This will make the court date less intimidating.
Complete all forms – This is essential. It may include a financial declaration, gathering income and expenses, tax forms, paystubs, etc. Have this ready in preparation to express both organization and cooperation in court. Confirm that all necessary forms have been completed with the clerk.
Dress to impress – Professional attire is highly recommended in court. Ties, slacks, blazers and dresses are strong staples in the room. This shows that you take the hearing seriously, and want to present yourself well.
Bring support – Have a close friend or family member attend the court date to help settle anxieties. Although they may be required to sit separately, this acts as a strong support system for on the way there, during, and after the session
Be on time – Arrive to your court date at least 30 minutes early. Additionally, clear your schedule for that day in anticipation; do not plan on attending other events as the session may take longer than expected.
Etiquette – Before entering the courtroom, gum or other foods should be disposed of, and cell phones should be turned off and put away. In court, remember to rise when the judge enters and use last names when speaking or addressing others.
Confidence – Enter the courtroom with poise and assurance. Have faith that your representative has done their work well. Hold yourself with assertiveness and believe that the odds are in your favor.
Josh Blumenreich is a strong promoter for all of his clients, and recognizes the pressures that come with preparing for court. Our law firm fights to defend and support, as we responsibly take the necessary steps to help our clients in the legal world. To see what services we offer, click here now.