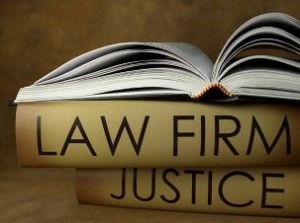 The conviction of a crime is a serious matter to any defendant, and those who have been charged with a criminal offense face a long road filled with legal stress. In order to greet the justice system with confidence that your case will be dismissed, it is imperative to work with a skilled criminal defense attorney.
The Blumenreich Law Firm wants to help. We work diligently to provide the very best legal representation in Arizona and, while we cannot guarantee an outcome, our legal firm can guarantee the utmost service from an experienced attorney, Josh Blumenreich.
There are several benefits of hiring a criminal defense attorney to handle a case. Aside from the fact that this is the best option to prove one's innocence, working with a qualified expert provides matchless knowledge and insight into the criminal system. Ultimately, expert representation in a case provides professional assistance from someone who has specifically trained in, studied and practiced law. Defense attorneys deal with crime every day; they have a total understanding of court operations.
Additionally, a criminal attorney has the ability to reduce the overall punishment if the offender is found guilty. They have the ability to lower fines, lessen the degree of punishment, reduce prison time, and so on. It is important for a defendant to realize the severity that even a misdemeanor can have. No case is ever too small for an attorney to represent. In essence, an attorney directly lays out what options are available. This allows the defendant to better understand the charges against them, along with what course of action is most beneficial, such as a plea bargain.
Finally, criminal defense attorneys alleviate a significant amount of anxiety. They handle the case entirely, taking all legal matters off of the offender's hands. Attorneys view the case from all sides with a keen and practiced eye. Rather than representing oneself, hiring someone practiced in law increases the likelihood of a case dismissal. Attorneys understand how to find the strengths in a case and use them to their advantage in order to receive the best results. Unless already experienced in law, it is extremely worthwhile to work with a legal professional.
At The Blumenreich Law Firm, we offer several services that benefit a defendant, including the following:
DUI/DWI offenses
Theft and property crimes
Drug and narcotic offenses
Sex offenses
Murder offenses
Expunging convictions
Domestic violence
Felony and misdemeanor offenses
We understand the pressure to hire the right attorney to represent your case, and our firm promises to always work in a way that represents your best interests. Therefore, if you or someone you know has been accused of a crime, please contact us today for a free consultation. Josh Blumenreich is here to help.