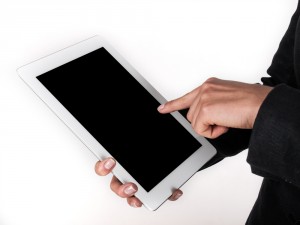 With the busy schedule and workload that attorneys continuously face, it becomes essential to seek help whenever necessary. Luckily, the technological advances that the 21st Century has provided gives ample opportunity for assistance. At The Blumenreich Law Firm, we understand how chaotic life can get for those in the legal world. Attorneys take on large amounts of work that can be difficult to juggle. However, iPad and iPhone applications have grown to cater specifically to those in the legal industry. These apps include the following:
Dropbox: If a law firm needs a convenient, user-friendly method to share files amongst one another about their services, Dropbox is a simple answer. This app enables colleagues to collaborate with one another in a streamlined way. Rather than sending files via numerous emails, Dropbox allows these files to be stored in one easy-to-access location. This app offers up to 2GB of free storage.
Notes Plus: This app replaces the traditional legal pad with a lawyer's iPad and utensil of choice. Notes Plus offers an easy way for the user to record notes as they would any other way. However, the notes may be taken by typing, using a stylus, fingertips, or voice recorder. This information can later be saved as PDF files or stored via Dropbox, advancing note taking to the next level.
FastCase: This app keeps attorneys up to date on all things law-related throughout the United States. FastCase provides free access to "primary law from all 50 states, in addition to federal law… including cases, statutes, regulations, court rules, and constitutions" (AppAdvice). This provides an abundance of legal information without the need to download content to your iPad or iPhone. FastCase is the best bet for staying current on national law.
Black's Law Dictionary: Although traditionally pricy, this legal dictionary offers several standout features. For instance, this app provides more than 45,000 legal terms, as well as bookmarking, hyperlinking, audio pronunciation, and more (AppAdvice). This app is extremely valuable to current attorneys as well as practicing law students.
iJuror: Get to know the jury with this handy app. iJuror allows attorneys to evaluate and record in-depth juror information. The resource also provides a seating diagram that reflects the arrangement of the jurors. Click on a designated chair and make thorough notes about that specific juror, including their name, occupation, gender, ethnicity, and so on (Hallene). Once this information has been stored, an avatar will appear related to their seat.
Reminders: This app is particularly beneficial for attorneys who need to keep track of their hectic schedules. Set location- or time-based alerts for meetings, important deadlines, tasks that need to be done, and much more. Reminders makes a messy and/or disordered schedule a little less confusing!
The legal world is a serious and busy one, and these apps offer a helping hand when required. If you or a loved one would like further consultation on a legal case or charge, please contact us today. The Blumenreich Law Firm is ready to assist through our many years of expertise.
Sources:
"IPad Apps For Attorneys." AppAdvice. AppAdvice LLC, 2014. Web. http://appadvice.com/applists/show/ipad-apps-for-attorneys
Hallene, Ashley. "Top IPad Apps for Lawyers." GP Solo 30.2 (2013. American Bar Association. Web. http://www.americanbar.org/publications/gp_solo/2013/march_april/top_ipad_apps_for_lawyers.html