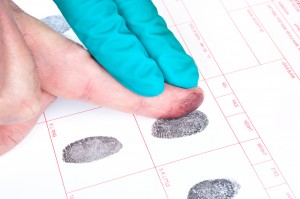 The conviction of a crime can haunt offenders in more places than just the courtroom; it can linger on their permanent record too. At the Blumenreich Law Firm, we understand the stress and severity of a criminal record, which is why we work diligently to provide our clients with extensive services and years of professional experience to help dismiss their case. Without the proper legal assistance, a criminal record will affect several different aspects of a person's life, such as job eligibility, educational opportunities and housing.
Job Eligibility
Individuals with a conviction who are seeking a job may find it difficult to obtain career opportunities. For example, depending on the crime, there might be serious restrictions against working at locations that involve alcohol, computers or minors. Almost all employers will conduct a background check on candidates that they are interested in, and this is where a criminal record comes into play. That is why it is vital to be honest on an application, since its accuracy will need to be verified. A record might not prevent an individual from getting a job if they explain how they have improved and what they have learned. References are also necessary in tracking and analyzing an offender's growth, given that they show evidence from others to the employer that they have progressed.
Educational Opportunities
Similar to the job hunt, many colleges ask students about any criminal convictions on their application. Again, it is important to answer these questions truthfully, as dishonesty may lead to a complete denial of admission altogether. However, each college's individual policies determine how they behave towards an individual who holds a criminal record. A record may prevent a student from being admitted to certain programs within the university, or they may provide admission but only with certain regulations, such as counseling, regular check-ins, and so on. A conviction can influence one's chances for financial aid in school as well.
Housing
Applying for a home whilst in the possession of a criminal record can prove extremely difficult. Once again, this depends on the conviction and the individual's willingness to show their progress since the charge occurred. However, it is ultimately up to the landlord to decide whether the potential resident would make a trustworthy tenant. There will be different regulations for apartments, condominiums, houses, etc. Housing denial can either be permanent or temporary for individuals with a criminal record.
A criminal record can place several serious limitations on an individual's future. To prevent such struggles, the Blumenreich Law Firm can help by expunging convictions. Our goal is to remove any prior convictions from a clients' records, which will allow them to carry out the life they desire without restraint. Do not let something from the past prevent you or a loved one from living life to the fullest. Please call us at 602-252-2570 today.