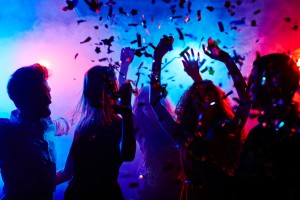 With Christmas behind us, everyone is turning their attention to the next big holiday in Arizona: New Year's Eve. From celebrating at a friend's party to quiet evenings at home, everyone marks the passing into a new year differently. No matter how you plan to spend this New Year's Eve, our Arizona criminal defense lawyers encourage you to keep safety in mind and watch out for these dangers.
Self-Imposed Dangers
The first and most obvious danger to watch for this New Year's Eve is your alcohol intake. It's easy to get swept up in the excitement of the evening and lose track of how much you drink, so if you think this may happen, set a limit beforehand. Take small sips so as to make your drinks last instead of guzzling it down and asking for refills.
If you do intend to get a little tipsy (or more than a little), make sure you plan ahead and be careful. Whatever you do, do not get behind the wheel of a car after you've been drinking, no matter how little. If you don't have a designated driver, take a taxi, bus or take advantage of the Valley Metro's Free Ride system for the New Year, but no matter what, do not attempt to drive, ride a bike or even walk home after a night of drinking. Doing so can not only put yourself in danger, but you put others at risk as well. New Year's Eve is one of the most dangerous nights of the year in regards to drunk drivers, so be careful and be aware of your surroundings.
Of course, fireworks are a big part of this holiday and people are far more likely to suffer burns or blinding injuries from fireworks while intoxicated. If you're going to shoot off fireworks this year, try to do so while sober, wear eye protection, and only light one at a time. It's also a good idea to have a bucket of water at the ready, just in case.
The Criminal Element
At any kind of party, it's important to watch your drink carefully. Never set your drink down, and be aware of anyone who gets a little too close to it. If anyone offers to get you a drink, either politely decline or stay with them while they pour it for you. If you ever have to set your drink down for any reason,  get a new drink rather that pick up one you had to leave unattended.
Never go anywhere alone, especially outside. Criminals are always on the lookout for an easy target, such as somebody out alone after dark – especially if that person appears intoxicated. It's not uncommon for a mugger to brandish a knife or gun to intimidate their victims into surrendering their valuables, but a situation can escalate in a heartbeat and cause injury or even death. The best defense is to not put yourself in a situation where such a thing can happen, so be aware of your surroundings at all times and never go anywhere alone, especially after dark.
Sometimes, preparation can only do so much and bad things happen, especially where alcohol is involved. If you find yourself in trouble this New Year's Eve, get a good criminal defense attorney to handle your case to make sure your rights are protected. Call the Blumenreich Law Firm at (602) 252-2570 or contact us online for a free case consultation. Above all, Arizona residents, please be safe this New Year's Eve!