Josh Blumenreich is your Arizona criminal defense lawyer servicing Phoenix and all of Arizona
Legal assistance is just a phone call away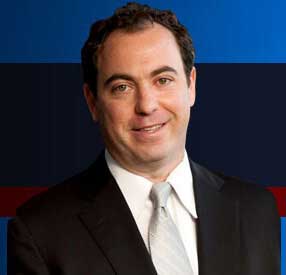 Why hire Josh Blumenreich as your criminal defense attorney?
Former Assistant Bureau Chief and Deputy County Attorney with Maricopa County Attorney's Office
Former State Prosecutor
Highest Rated Peer Review
Secured hundreds of dismissals and acquittals for DUI, drugs and narcotics charges, property theft, domestic violence, murder, sex offenses and more
Personal service: Josh Blumenreich handles each case personally and gives his cell phone number to each client
My personal commitment to your case
If you have been charged with a crime, you are likely anxiously wondering what comes next. From the prospect of jail time to the thought of facing a judge and the uncertainty of what lies ahead, criminal charges can seem like an insurmountably daunting challenge. However, you don't have to suffer alone through Arizona's complex legal system – with an experienced Phoenix criminal lawyer on your side, you can be sure that your voice will be heard and your case fairly reviewed. The best thing you can do if you have been charged with a crime is to contact an experienced criminal defense attorney who will represent you on a personal level.
What sets Phoenix Criminal Defense Attorney Josh Blumenreich apart from other criminal lawyers?
As an Arizona criminal defense attorney, I take a personalized approach to helping my clients. Unlike other criminal defense attorneys that will refer you to other attorneys in the firm, I personally handle your case and even give you my cell phone number so that you always have a direct line to your legal defense. As a former Assistant Bureau Chief and Deputy County Attorney with the Maricopa County Attorney's Office, I have worked in both sides of the aisle. After serving 16 years in the state prosecutor's office before transitioning to criminal defense law, I can see both sides of a case and carefully craft a strong defense for your case. I represent individuals in the following types of criminal law cases:
DUI/traffic offenses
Drug and narcotic offenses
Theft and Property Crimes
Assault and domestic violence
Sex offenses
Murder
Expunging convictions
When I take on a case, it is a deeply personal experience. I know what you and your family are going through and I do everything in my power to get you a fair trial and serve as a passionate advocate for your rights. In an easy, 5-minute initial consultation, we can discuss the best options and strategies for handling your criminal defense case. No matter what type of crime you've been charged with, you have the right to a vigorous defense. Put your future in the hands of a criminal defense attorney with a reputation for passionate, aggressive representation and getting results.
You are safe with us!
Contact Josh Blumenreich today for a free consultation!
Recent Blogs:
How the Right Attorney Can Make or Break Your Case
A bustling court system means it is more important than ever to hire the right attorney for your case. Legal jargon, court procedures, and strict deadlines make it impractical for the average person to navigate their own court cases without help. You need quality legal advice from an experienced professional to guarantee the best results. […] read more »
Tent City: Myth versus Fact
If you know anything about the criminal justice system in Arizona, you've heard about Tent City. This open-air prison in the sweltering desert heat has made headlines and spurred rumors since it was established in 1993. People love to talk about the famous pink underwear or record high temperatures inmates must endure to serve their […] read more »
Have You Been Convicted of a Crime?
If you or a loved one have been convicted of a crime, the Blumenreich Law Firm is here to help. We understand how grave a criminal charge is. Not only is this detrimental to yours record, but it also signs you up for a lengthy, intrusive and tedious relationship with the courts. Our purpose is […] read more »
Web Marketing by CyberMark