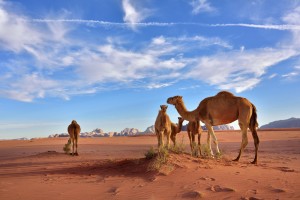 Arizona's premiere criminal lawyer finds value in all manners of law – historical, current and pending. From the wild west to current traffic violations, The Blumenreich Law Firm specializes in criminal laws throughout the state of Arizona. You'll find that our expertise extends to even the weirdest laws in Arizona, both past and present. Read more about weird Arizona laws from the past and the ones that still exist today. Don't forget to call us at (602) 795-8204 for Criminal Representation in Phoenix, AZ if you get caught violating one of the weird laws in Arizona.

Strange Laws From Arizona's History
Every state in the U.S. has its own set of weird and crazy laws that were enacted due to some wild historical event. While these laws are no longer part of Arizona's Revised Statutes in effect today, it's interesting to think about a time when someone could've been arrested for violating these laws today. Here's some of Arizona's weird laws from the past and the stories behind them.
Hunting Camels Was Illegal
In 1855 Jefferson Davis, the secretary of war, convinced the U.S. Army to import herds of camels from the Middle East as a means of transporting freight and men. Everyone loved the camels! Crowds of adoring fans would gather wherever they went.
They were also able to withstand the desert heat while carrying two to three times as much as traditional Army mules. Unfortunately, the Civil War brought the Army's experiment to an end. The remaining camels either escaped into the wild or were sold, at which point camel hunting was declared illegal.
Women Couldn't Wear Pants
To be more specific, it was illegal for Tucson residents to appear in public wearing clothing that was "not of his or her sex." However, no article of clothing is specifically mentioned in this law, and it is paid little attention in today's law enforcement.
More Than 6 Unrelated Women Couldn't Live Together
This law sounds a little silly but was used as an anti-prostitution measure back in the "Old West" when brothels were commonplace in Maricopa County. Students at ASU cite this "law" as the reason for their lack of sorority and fraternity houses, but the law is no longer in effect today. The lack of Greek housing is likely due to a zoning restriction currently in effect that prohibits more than four people from living together.
Donkeys Couldn't Sleep In Bathtubs
A town near Kingman was flooded by a local damn while a merchant allowed his donkey to sleep in an old bathtub. The donkey survived the trip but was washed about a mile down the valley before landing in a basin. You can imagine the time, manpower, and money spent rescuing the animal.
Similar laws can also be found in South Carolina and New York.
You Couldn't Refuse Someone's Water
With Arizona Summers easily reaching 120°F, this law came into effect as a public health and safety measure. Starbucks famously got around this law by charging not for the water itself but for the cup. For the most part, however, Arizona businesses still adhere to this law as a humanitarian measure.
Weird Arizona Laws That Still Exist
Some laws live only in the past while others are still in effect today. While some acts have obvious consequences like DUI/DWI charges, others seem just as strange as their predecessors. Here are some of the strange laws in Arizona that still exist.
It Is Illegal To Cut Down a Saguaro Cactus
It is illegal to cut down, dig up, remove, or damage a saguaro cactus. Doing so can result in heavy fines or serving up to 25 years in prison. To remove a saguaro cactus on private property residents must obtain a permit from the Arizona Department of Agriculture.
You Can't Spit in Public
This law exists within the city of Goodyear and extends to highways, crosswalks, and public sidewalks. So, if you're walking down the street in Goodyear, remember to refrain from spitting. Not only is it illegal, but it's also a health hazard
Don't Feed a Pig Trash
Pigs might eat anything, but that doesn't make it legal. In Arizona, it is only legal to feed garbage to a pig if your facility has a license to do so. Though, according Animal Service News posted in October 2019 by the ASD, there are no licensed garbage feeding facilities in Arizona.
So, you'll need to find another way to dispose of your household garbage and compost.
Don't Mess With The Crane Games!
Strange indeed, it is definitively illegal to alter or manipulate a crane game in favor of the crane. The prizes' value must be represented correctly, and they can't be hidden in unreachable places. You also can't put cash or any other type of currency in a crane.
Horses Are Vehicles!
Along with any other animal that is used for transportation, horses must abide by regular traffic laws. Under this law, it is illegal to spook a horse, and it is your responsibility to "prevent frightening" (28-858) a horse that someone is riding.
Criminal Defense From Arizona's Weird Laws
Though there's plenty more, like the "stupid motorist law", these are a few of the strange laws from Arizona's past and present. When facing your own battle with the law, trust the respected defense attorney, Josh Blumenreich.
He offers years of experience defending criminal charges in Phoenix, Arizona, and can even help with the process of expunging criminal convictions. Call The Blumenreich Firm today and get your free consultation on your criminal case.