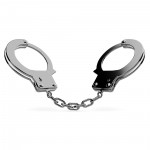 When accused of a crime, it is best to know as much as possible about the crime you have been accused of committing. Property crimes in particular involve many aspects of criminal behavior that can be punishable by up to felony charges. By learning what constitutes each crime, and the similarities and differences of each type, you can be prepared if you find yourself accused of a property crime. At Blumenreich Law we have obtained and organized some of the different types of property crimes in this month's blog to keep you informed for your future. The Blumenreich Law Firm is committed to keeping you informed in case you are ever accused of a property crime.
There are many different types of property crimes. The type of crime committed is determined by both the act, and the value of items destroyed or stolen. These include:
Burglary – Also known as breaking and entering, burglary is described as theft that occurs in a residence or retail establishment, as well as other commercial facilities, which involve stealing property and breaking and entering. Burglary is a felony in Arizona if the damage and or theft are greater than $500.
Theft – Taking anything, when it is not also accompanied by breaking and entering, without permission or consent is considered theft. Cash is the most common item stolen in a theft case; however theft includes all personal property.
Automotive Theft – Stealing a vehicle for any reason, including purposes such as joyriding or parting the vehicle off for profit is considered automotive theft. A person can be charged of automotive theft for either stealing or attempting to steal a vehicle.
Arson – Intentionally setting fire to or attempting to set fire to any establishment or vehicle is considered arson, and can vary from misdemeanor to felony charges depending on the amount of damage, and the arsonist's intent.
If you are looking for more information about property crimes in regards to yourself or someone you know, orif you are facing charges due to theft or property crimes, contact The Blumenreich Law Firm today at (602) 252-2570 for a free initial consultation. Aggressive legal representation is in order if you have been accused of a property crime, and as a former Maricopa County prosecutor and experienced criminal lawyer Josh Blumenreich can help prepare you for every step of the legal process.